Scanshare Enterprise V4 is a powerful document processing solution, enabling you to improve office efficiency and productivity in your day-to-day business and administration. The user interface has been totally renewed and web-based and makes this application much easier to configure in relation to the former version: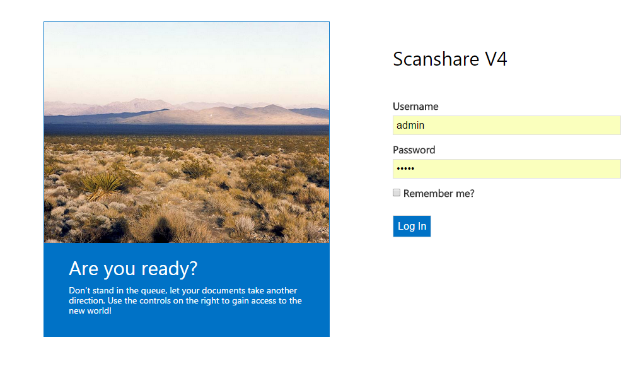 The new web-based user interface gives you a clear overview of your server status. Showing you the amount of workflows, users and connected devices and the performance in a blink of an eye. The menu gives you the possibility to easily browse to the desired location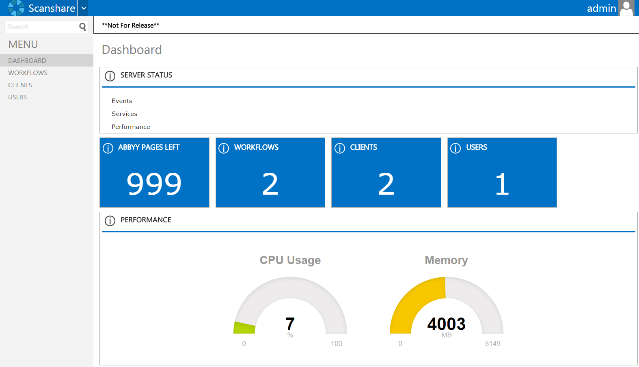 The possibilities are almost limitless with Scanshare Enterprise V4. There is zonal OCR, recognition of handwriting, deskew, despeckle, hole punch removal, empty page removal, adding of notes, annotations or stamps, and even optimal marks recognition (marking of boxes, for example of exam papers) and barcode recognition and writing (1D and 2D barcodes)

Store your documents in the most appropriate format to one of the many available connectors, such as Windows file system, Sharepoint, email, Google Drive, Mediafire, Dropbox, ODBC-Compliant data sources, Script connector and multiple DMS, ERP CMS and records systems. (For a complete list of available connectors, please contact your local reseller).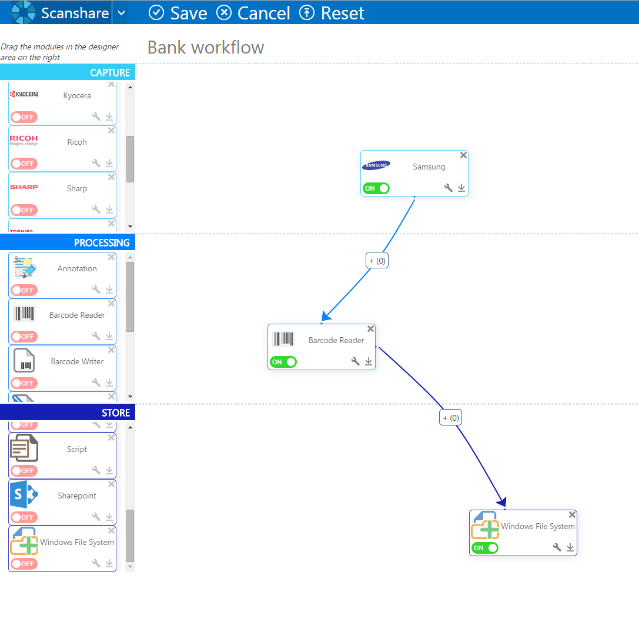 Be the first to give your documents another direction, for more information please contact your local reseller!