Modern car dealers, like Franceschi Srl from Trento (IT), require to have a perfect, efficient and flexible documents flow management. Thanks to our Samsung SMART UX integration, document workflows are now much more faster changing the working approach of the car dealer and aiming to deliver a better service to the end users.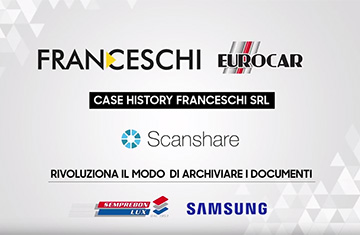 Check the Youtube video at: https://www.youtube.com/watch?v=hkplGH3dsiA.
The solution has been provided by our Italian distributor Glocalvalue (http://www.glocalvalue.it/it/soluzioni/scanshare/scanshare-cattura-processa-e-converte-i-documenti-da-multifunzione.html).