Tuesday, 21 February 2017 22:47
3434
Do you struggle finding documents? We can help!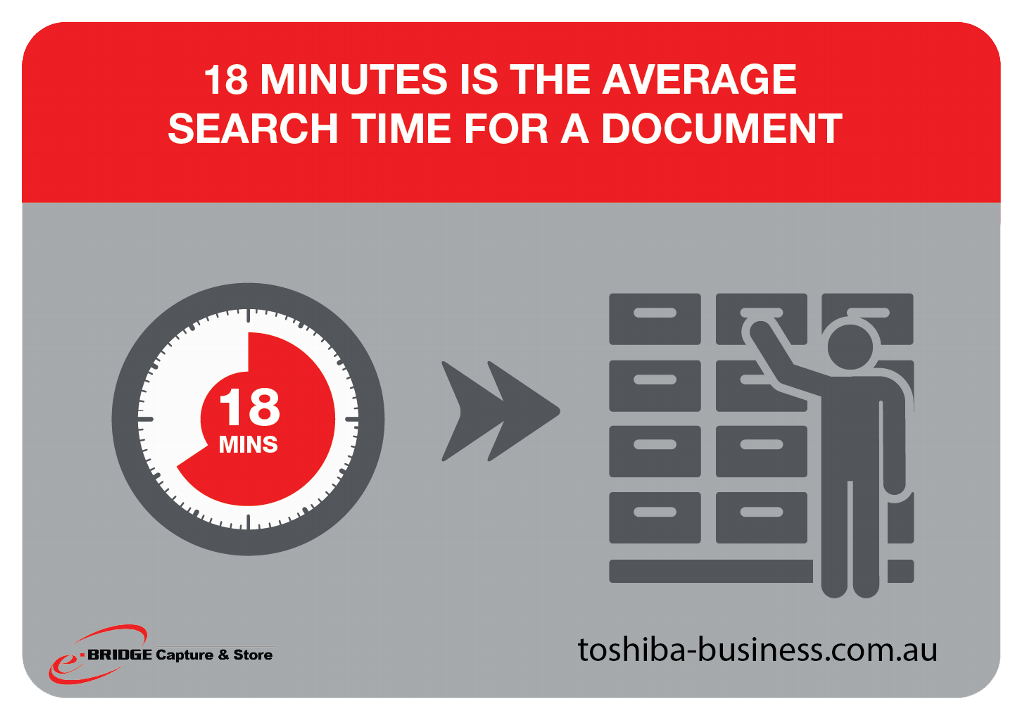 Why double up?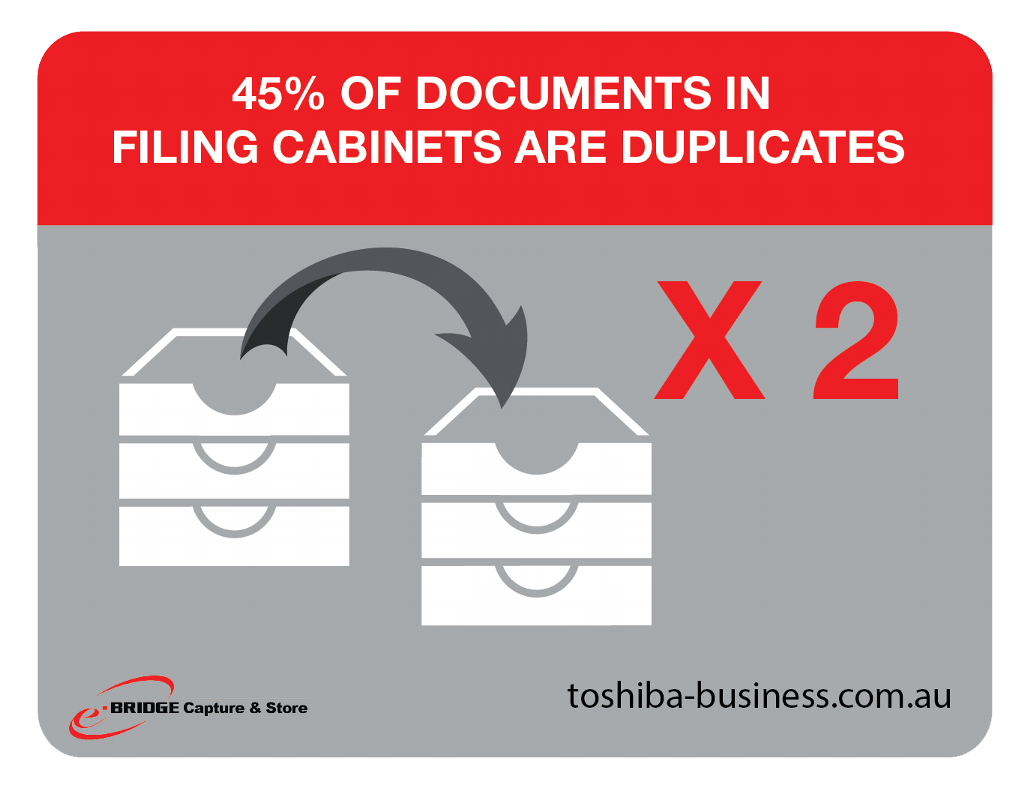 Don't be one of the 70%! Be ahead of the pack when it comes to securing your records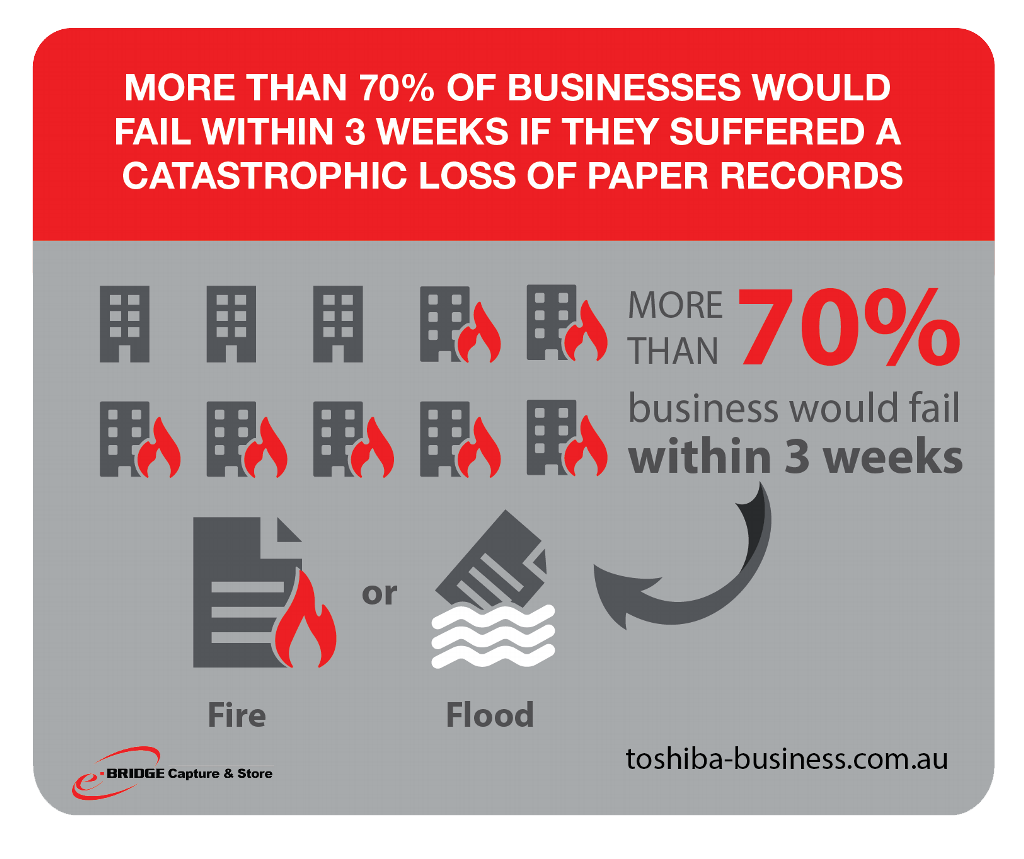 Looking to reduce your storage space?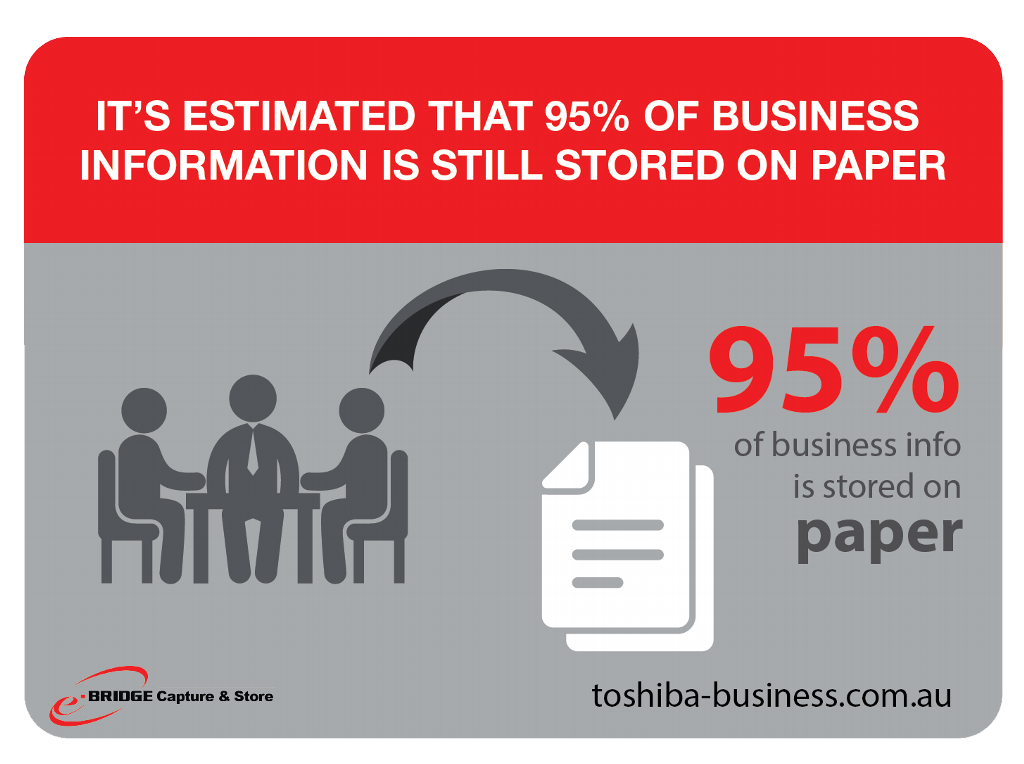 Take a look at e-Bridge Capture & Store solution!